Schedule Acura Service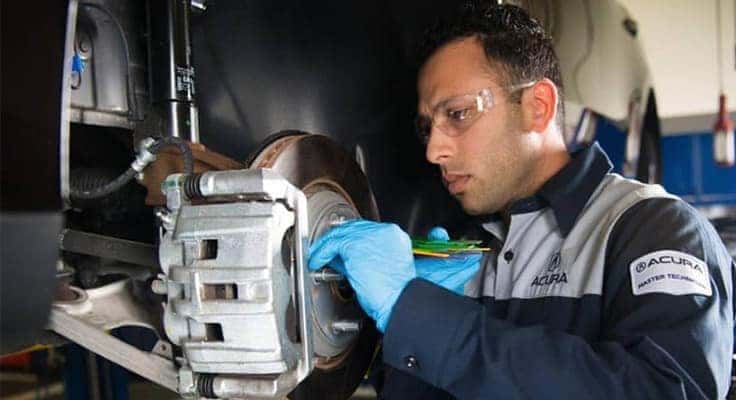 Scheduling Auto Service in Sioux Falls, SD
Here at Vern Eide Acura in Sioux Falls, South Dakota, we know that families are busier than ever and fitting in your vehicle maintenance often takes a back seat. To help our customers preserve their vehicles and keep them running safely and efficiently, we have made it easier than ever to schedule your next maintenance or repair. By using an easy to use, intuitive interface on our website, it has never been easier to schedule your appointment online! We will walk through how to use our online scheduling system to show how truly easy it is to schedule your next maintenance appointment at Vern Eide Acura.
Schedule Service With Vern Eide Acura Today
We designed our scheduling system for ease of use and to ensure that anyone can make their next appointment online. Simply visit our website and select the Schedule Service tab. From there, you can enter your phone number that can link to your existing account, or simply input some basic information. This includes your vehicle make and model followed by the vehicle year. Then we ask for an estimate of the mileage on the vehicle. By determining what mileage is on your vehicle, our factory-trained, certified technicians have a better understanding of what maintenance may need to be performed. Once you input your basic vehicle information we also show you directly what maintenance may be recommended and allow you to also choose other services to be performed, like an oil change, tire rotation, tire replacement, battery services, or incremental service. There are dozens of services to choose from, and you only select the services you desire. Then, you can tell us whether you need a ride, take a shuttle, or rent a car. It is that easy!
The Vern Eide Acura Difference
We offer our customers in Sioux Falls and the surrounding areas of Mitchell, Watertown, Aberdeen, Chamberlain, Pierre, and Rapid City, South Dakota more than just great service. In addition to our helpful staff and factory trained technicians, we also offer a comfortable waiting area. So visit us online today and schedule your next appointment on your phone or computer on your own time!