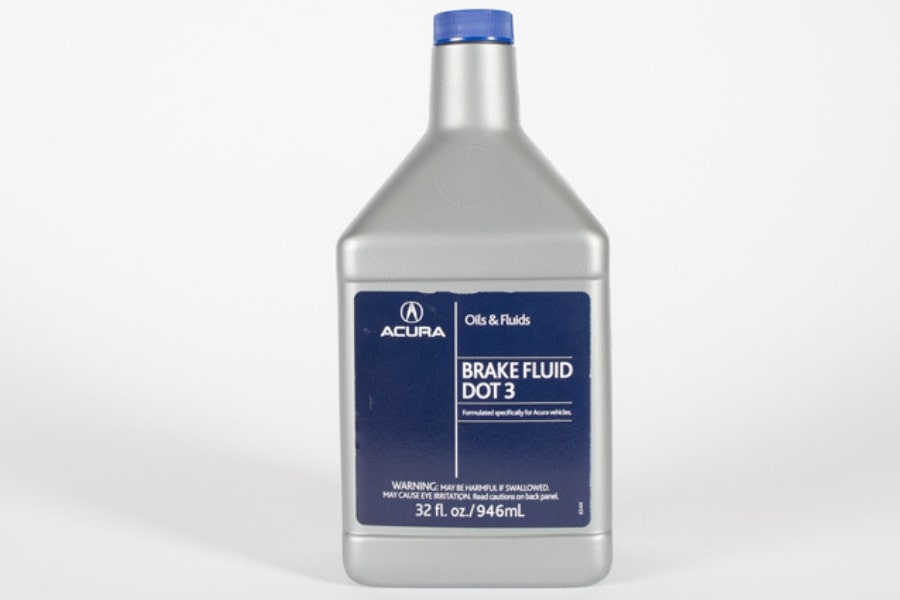 Acura Brake Fluid Exchange Service in Sioux Falls, SD
Every time you press your brake pedal, you need to be confident your Acura car or SUV will slow down and stop. One of the often-overlooked parts of the braking system is the brake fluid, and it's one of the most important. Clean brake fluid helps ensure your brake pedal responds how you expect every time you press it, and scheduled maintenance includes an Acura brake fluid exchange service. Stop in at Vern Eide Acura to get your brake fluid exchange performed by one of our expert technicians.
---
Why Does Brake Fluid Need to Be Changed?
Whether you live in Aberdeen, Pierre, Rapid City, Mitchell, or Sioux Falls, SD, the climate is rather harsh. Extreme weather from blistering summer heat to frigid winter temperatures wreak havoc on your car's fluids. Brake fluid is hygroscopic, meaning it's designed to absorb moisture. This property prevents brake system parts, lines, and hoses from corroding and degrading on the inside. Once brake fluid can only absorb a certain amount of fluid before it can't perform its duty properly. That's when the brake pedal can become spongy or even hard to press.
How It's Done
One of the factory-trained technicians at the Vern Eide Acura service center will access the brake fluid at each of the four wheels. Under light pressure, the old brake fluid is forced out and new, clean brake fluid enters the brake lines, hoses, and reservoir. According to your Acura's recommended maintenance schedule, you should have an Acura brake fluid exchange service performed at least every three years, regardless of mileage. If your brake fluid appears dark or gritty, it may be necessary to change it more frequently.
---
Brake Fluid Exchange Service at Vern Eide Acura
When you choose Vern Eide Acura for your maintenance and repairs in Sioux Falls, you can count on professional technicians who use cutting-edge equipment and Acura parts and fluids for every service. Our service specials give you the best value for your vehicle's maintenance. And while you're at Vern Eide Acura, let us treat you to a comfortable waiting area with refreshments, Keurig drinks, flat screen TVs, and fresh baked cookies. Take advantage of our complimentary shuttle service and convenient after-hours drop-off and pickup. At Vern Eide Acura, we're happy to help you keep your Acura car or SUV running its best with routine maintenance and repairs including Acura brake fluid exchange services.