Acura Check Engine Light Diagnostic Service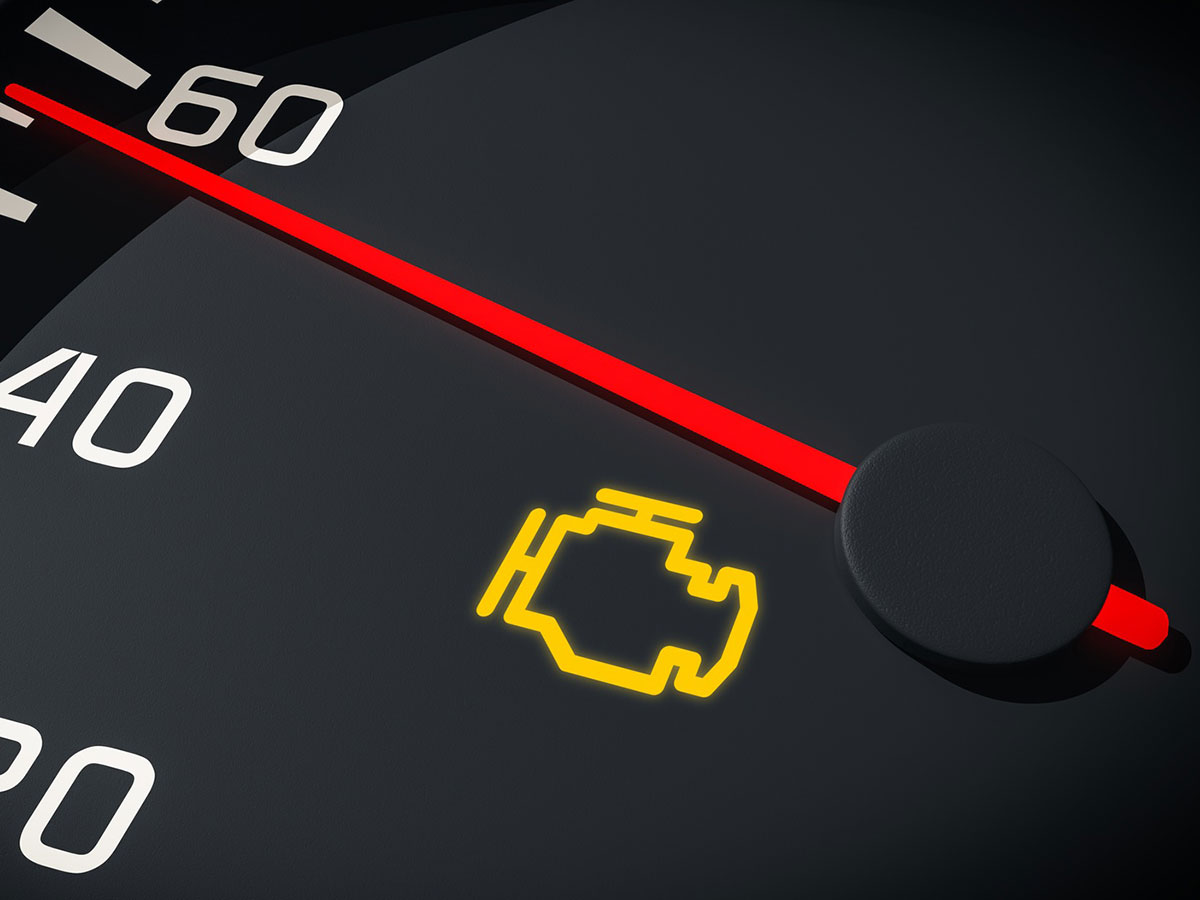 Acura Check Engine Light Diagnostic Service Vern Eide Acura
When you start up your Acura, you'll see a bevy of warning lights on your dashboard. These lights typically go out after a second or two under normal conditions. However, a problem with your vehicle can cause the Check Engine Light to stay illuminated or flash repeatedly. If you see a Check Engine Light on your Acura's dashboard, don't panic. It's simply an indicator that your vehicle needs service as soon as possible. Fortunately, the service department at Vern Eide Acura can help you get your vehicle sorted out and back on the streets of Sioux Falls, SD.
Common Reasons for a Check Engine Light
Think of the Check Engine Light or CEL as an early warning system for your vehicle. There are countless sensors that monitor every facet of your Acura's performance. Whenever there's a sign of trouble, the appropriate sensor sends electrical signals that trigger the CEL and creates an On-Board Diagnostic code for later retrieval by a service technician. The underlying cause behind a CEL could be as simple as a loose fuel filler cap or a malfunctioning sensor. In other cases, a CEL could indicate the start of a more serious problem for your Acura. Common causes include catalytic converter failure, ignition issues, vacuum leaks, and oxygen sensor failure. A CEL can accompany a variety of common symptoms, including poor acceleration, engine misfire, and poor fuel economy.
During your Check Engine Light Diagnostic Service, our expertly trained service staff will use state-of-the-art equipment to diagnose your Acura and discover the cause behind your CEL. Once our staff diagnoses your vehicle, we can take preemptive steps to keep you and your Acura on the road.
Why Trust Vern Eide Acura for Service
You don't trust just anyone to take care of your Acura. The helpful staff at Vern Eide Acura understands how important trust is to our customers. Our dedication to providing Acura owners throughout Mitchell, Watertown, Aberdeen, Chamberlain, Pierre and Rapid City with impressive customer service and equally impressive repairs speaks for itself. Our early bird and after-hours drop-off and pick-up lets you fit your Check Engine Light diagnostic service into your busy schedule. Relax and enjoy a wide assortment of refreshments and snacks in our customer lounge, including fresh baked cookies and Keurig drinks. Our lounge also features a kids play area to keep younger Acura fans entertained.
With our helpful staff, competitive pricing and top-notch customer service, there's plenty of good reasons to trust Vern Eide Acura for your automotive needs.
Service Hours
800-881-3055
| | |
| --- | --- |
| Monday | 7:00 am - 6:00 pm |
| Tuesday | 7:00 am - 6:00 pm |
| Wednesday | 7:00 am - 6:00 pm |
| Thursday | 7:00 am - 6:00 pm |
| Friday | 7:00 am - 6:00 pm |
| Saturday | 8:00 am - 4:00 pm |
| Sunday | Closed |
Dealership Amenities
Helpful Staff
Customer Lounge
Flat Screen TVs
Refreshments & Snacks
Shuttle Service
WiFi
Magazines & Newspapers
Fresh Baked Cookies
Kids Play Area
Keurig Drinks
Early Bird Drop Off
After Hours Drop Off/Pick Up