Acura Brake Services

Brake Fluid Exchange
Modern braking systems operate with hydraulic pressure. When you step on the brake pedal, you put pressure on a cylinder filled with an oily fluid. This pressure flows through lines to a brake on each wheel, causing friction pads to grip a steel disc or drum.
How often to change the fluid varies widely depending on the manufacturer recommendations. The general rule is between 40,000 and 60,000 miles, but time is a more important measure. Brake fluid can go bad in two or three years even if you do not drive the vehicle. This is due to condensation and water contamination.
Brakes operate at very high temperatures, and this causes the fluid to deteriorate. High operating temperature is just one thing that can cause brake fluid to deteriorate.
Dirt and contamination are other problems. Although brakes are a sealed system, contamination forms as parts in the system wear and build up. Rust is another contaminant. Moisture can condense in the brake system and can cause rust.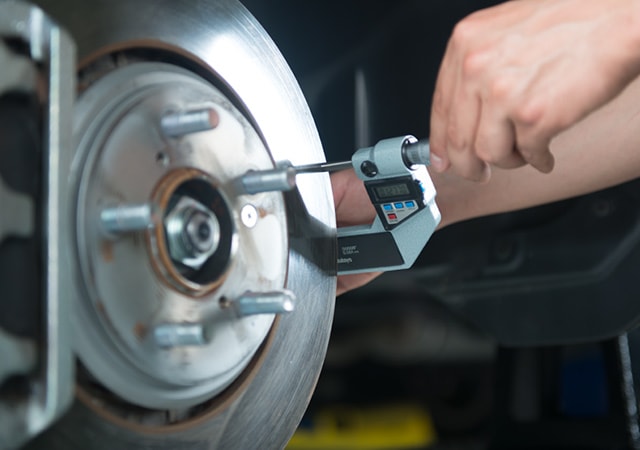 Checking the fluid
Brake fluid is a clear liquid with a slight tan color. When you check the brake fluid, it should be slightly below the filler cap line. Note that even checking the fluid can be tricky because you need to be careful not to let dirt get in.
Use only the correct fluid type. Most modern brake fluids are glycol ether based, but some are silicone based. The specific DOT (Department of Transportation) specifications are based on the chemical composition and are designated by DOT numbers, 3, 4, and 5. Your owners manual will tell you the exact DOT specification to use. Using any other can lead to damage to the system and complete brake failure.
Changing the Brake Fluid
The first question is how often should it be changed? The answer is found in your owners manual or you can call the service department where your vehicle was purchased.
Although it is a relatively simple task, changing brake fluid is not for the average do-it-yourself mechanics. The main reason is that brake fluid changes that are done by a pro also include an inspection of other brake components, brake lines, brake discs, and drums and the hydraulic cylinders.
Another reason to go to a pro is that completely draining the old fluid is a task better accomplished with a helper to pump the pedal with the bleed valves open.
The important point to remember is that brake fluid is vital to the safety of your vehicle.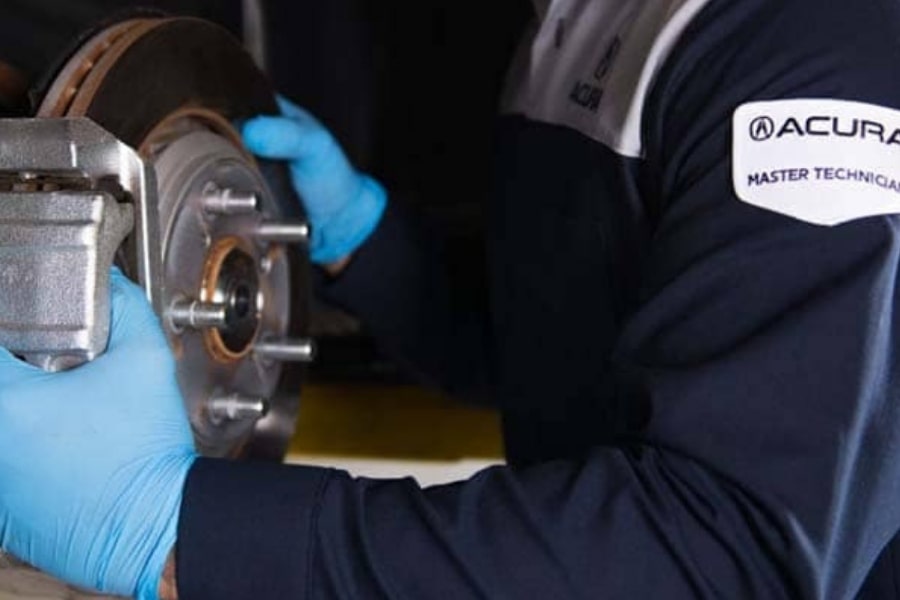 Vern Eide Acura Service Center
For more information about brakes, your local service shop is a good choice. In the Sioux Falls, Aberdeen, Chamberlain, Pierre, and Rapid City SD area, Vern Eide Acura is a well-known dealership with an excellent service department, comfortable amenities including TV, refreshments and snacks, WIFI and a relaxing atmosphere. They will answer any questions you may have on your Acura or will happily answer general questions on any other make you may own.
Service Hours
800-881-3055
| | |
| --- | --- |
| Monday | 7:00 am - 6:00 pm |
| Tuesday | 7:00 am - 6:00 pm |
| Wednesday | 7:00 am - 6:00 pm |
| Thursday | 7:00 am - 6:00 pm |
| Friday | 7:00 am - 6:00 pm |
| Saturday | 8:00 am - 4:00 pm |
| Sunday | Closed |
Dealership Amenities
Helpful Staff
Customer Lounge
Flat Screen TVs
Refreshments & Snacks
Shuttle Service
WiFi
Magazines & Newspapers
Fresh Baked Cookies
Kids Play Area
Keurig Drinks
Early Bird Drop Off
After Hours Drop Off/Pick Up
Why Choose Vern Eide Acura?
Vern Eide Acura has been providing service to the communities of Sioux Falls, Mitchell, Watertown, Aberdeen, Chamberlain, Pierre, and Rapid City, South Dakota for years. Their knowledgeable and friendly staff prides themselves on excellent customer service. It doesn't matter whether you're coming in to purchase your next vehicle or service your brakes, they treat all customers like family. They offer many services in their relaxed and inviting dealership.
---
Dealer Wallet Service Marketing & Fixed Ops SEO by
---